Bitwaves Software Announces MusicBeam – Online Collaboration Technology
Bitwaves Software has announced MusicBeam, a new online collaboration technology for both Mac & PC. MusicBeam is an AU/VST plug-in written in Java that reportedly allows users to automatically exchange the composition in their sequencer with others using the same Digital Audio Workstation (DAW). It works by allowing all parties to simultaneously hear everyone elses tracks in sync to their own sequencer.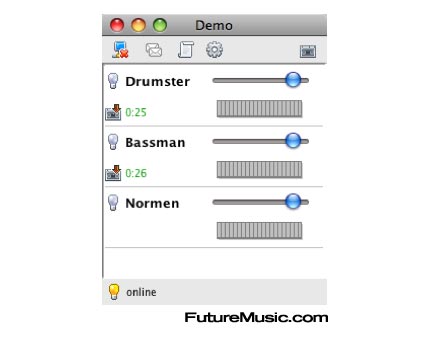 MusicBeam uses a client-server architecture to allow non-realtime collaboration. So you can record a track in the morning and your guitarist can download and listen to it in the evening and record his licks. The server is meant to be run from an internet server with a high-bandwith connection but can also be run on a fast DSL or cable connection. This way users without access to an internet server can benefit from MusicBeam as well. The system is currently in beta with an expected launch in the fall of 2008. Bitwaves is currently testing the technology with Logic Audio 5.5 (PC), Logic Audio 6.3-8 (Mac), Garage Band 3, Ableton Live 6.0, Digital Performer 5.0, Mackie Tracktion 2.
More information on Bitwaves MusicBeam.