Rodec & Sherman Collaborate On Restylus – New DJ Mixer / Filterbank Combo
Rodec, who is still gloating over their Scratchbox mixer, has collaborated with Sherman on a new DJ mixer / Filterbank hybrid dubbed Restylus. Sherman, who's been somewhat dormant, only mentions the new product with a single line on their website, which looks like it hasn't been properly updated since 2006.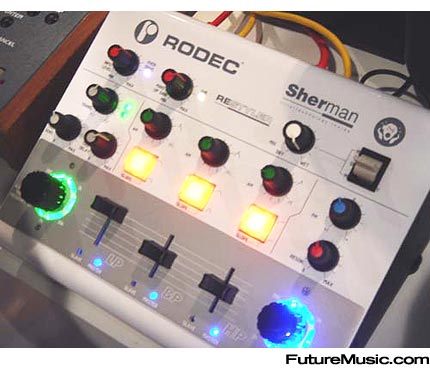 The companies showcased the new hybrid at MusikMesse, but there's not much information about the product that's more about effects than full-blown mixing.
No pricing or availability has been announced. Not more information on the Sherman and Rodec Restylus.