Yamaha Releases NX-A01 Speakers
Yamaha has released the NX-A01, a compact speaker system for iPods, music cell phones and personal media players. The NX-A01 is a small cube less than 3.5″(9cm) on each side. And it weighs only 0.7 lbs.(310g).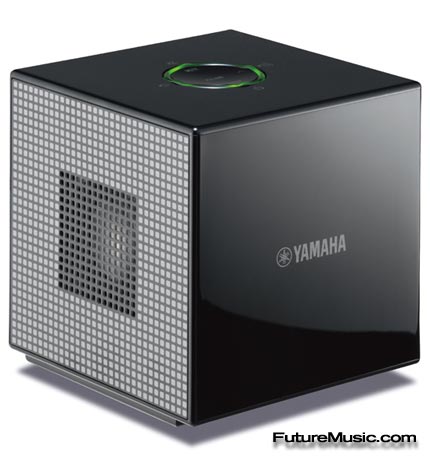 Features:
• One-Box Cubic Design
• Less than 9cm (3.5″) on each side
• Perfect for use with iPod and other portable audio players
• SR-Bass (Swing Radiator Bass™) technology boosts the bass sound
• Single button control (power, mute, volume) conveniently located on the top
The NX-A01 incorporates Yamaha's new SR-Bass technology, which they claim maximizes internal energy to produce bass that is deeper and more powerful than you would think possible from a compact speaker. The NX-A01's speaker unit is a 3cm titanium cone capable of reproducing the entire frequency range.
Yamaha's NX-A01 costs $99 and is available now. More information on the Yamaha NX-A01.