Numark Reveals MixMeister Control – MIDI DJ Controller For MixMeister Mixing Software
Numark has announced a dedicated MIDI DJ Controller developed specifically for their MixMeister mixing software. The new MixMeister Control comes with MixMeister Fusion software, but can be used with other MIDI-capable DJ software, and features 40 knobs, 53 buttons and a Jog Wheel for fast location management.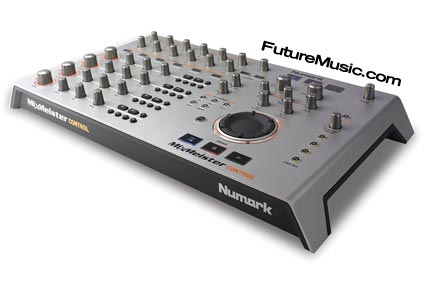 Features:
• Hardware control surface for MixMeister software
• USB 1.1 interface – No driver required
• Includes MixMeister Fusion software
• Compatible with other MIDI applications
• Works with Windows or Mac OS X
• 94 hardware controllers for ultimately expressive software control
Individual hands-on controls are included for looping by track, EQ, FX and more with complete control for up to four tracks at once, and automation effects, VST plug-ins and other functions can be manipulated with minimal computer interaction.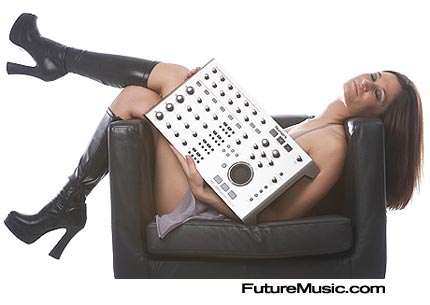 The picture above is DJ Kares. If this is the best DJ that the Numark marketing team could score as an "endorsee" then you kind of know where MixMeister stands in the DJ software hierarchy.
No pricing or availability has been announced for the Numark MixMeister Control.