Pagani Announces Carbon Fiber, 350 Watt Sound System
Unveiled at the Geneva car show last week, Italian auto manufacturer Pagani displayed an unaffordable, carbon-fiber and brushed-aluminum 350-watt stereo system. The system's development was directly inspired by Pagani's Zonda lineup of supercars.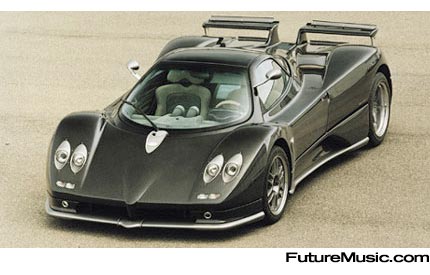 In a memorable twist, the bass woofer's were created to resemble the Zonda's signature exhaust. And many of the system's controls come directly from the Zonda family.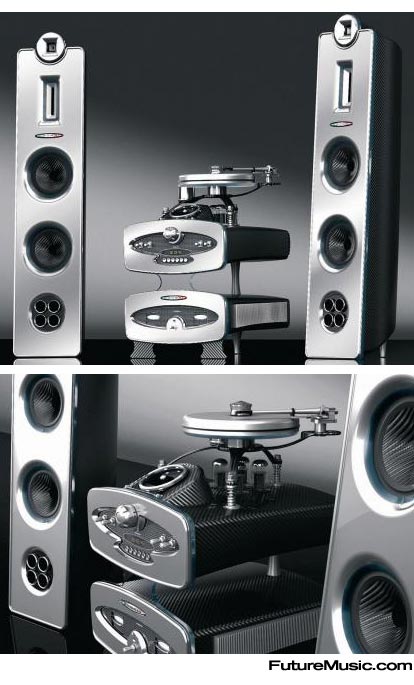 The system also includes two turntables, 45 rpm and 33 rpm, a CD player and stereo amplifier.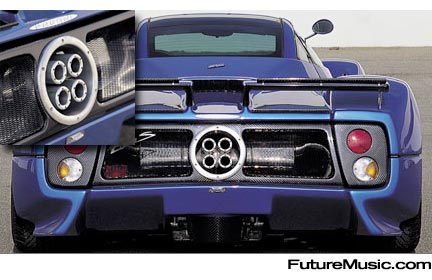 More information on the Pagani Carbon-Fiber Sound System.