Trent Reznor Quickly Scores $750,000 From DIY Online Release
Trent Reznor's latest Nine Inch Nails release Ghosts I-IV has quickly netted the independent rocker $750,000. The figure comes from his declaration that all 2500 copies of the $300 Ultra-Deluxe Limited Edition Package has sold out.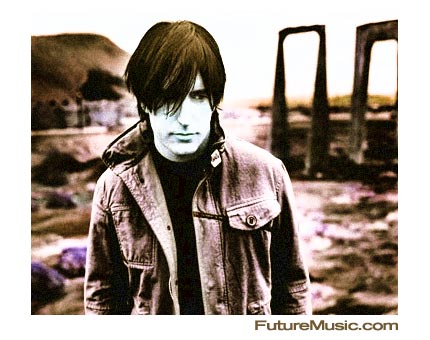 "We have SOLD OUT of the 2500 Limited Edition Packages," the site boasted.
Due to the rapid sellout of the Ultra-Deluxe Limited Edition Package, there's rumblings that Reznor, who reads our blog religiously, is considering the possibility of issuing our suggested Double Secret Probation Limited Edition. This new $1000 version will not only feature the Trent's Chemistry exams from High-School, a set of commemorative whips and chains, and Ghost lipstick and eyeliner in Ultra-Black Black, but will reportedly add "at least two clipped toenail specimens" and a pre-release of his autobiography: "Hate me, Hate you".
More information on Ghosts I-IV.