Coldplay Auctioning Off Their Old Gear On eBay
Coldplay is currently in the process of auctioning off their old studio equipment on eBay. The British rockers are offering up such gems as the Jupiter 6 (below) with the Europa mod.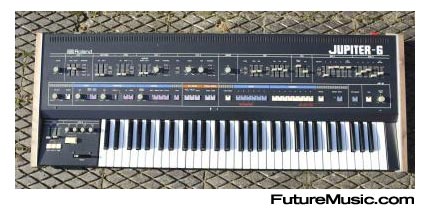 Chris Martin claims the Jup is in Mint condition, but he's been known to exaggerate. Oh and the… "Custom made wooden end panels have been added purely for cosmetic reasons."
More information on the Coldplay eBay auction.