Leone Releases MusicReader – Sheet Music Software For Windows
Leoné, a Dutch concern, has released MusicReader, their sheet music software for Windows. The software is yet another paperless sheet music solution that has been released recently, and includes the typical features including easy page turning, a music library and flexible annotations. The product also allows for integration with new digital sheet music services now coming online. Existing digital sheet music files can easily be converted to the MusicReader format, and Leoné offers digitation software for converting paper sheet music called MusicConvert.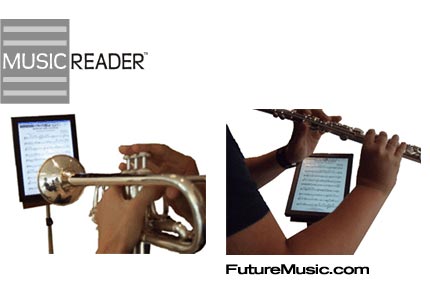 MusicReader is especially designed for the use with computers with touch screens, such as on Tablet PCs. Leoné MusicReader B.V. also offers a variety of hardware options to make the use of the software even more convenient. There are two versions of MusicReader available: Solo Basic contains the annotations, navigation and music conversion features. Solo Pro also has a full screen and two page display. Measure detection and tuner/metronome/music player are also included.
Leoné's MusicReader is available now and costs $59 for Solo Basic and $99 for Solo Pro. A demo version of MusicReader is also available for download. More information on Leoné MusicReader.