Pocket Guitar Hero Announced
Basic Fun' has announced Pocket Guitar Hero, a miniature version of the addictive video music game. The game contains many of the choons from both Guitar Hero I and II, including You've Got Another Thing Comin', Cherry Pie, Smoke on the Water, Rock this Town, Killer Queen, Miserlou, Heart Shaped Box, Message in a Bottle, Jessica, and Surrender.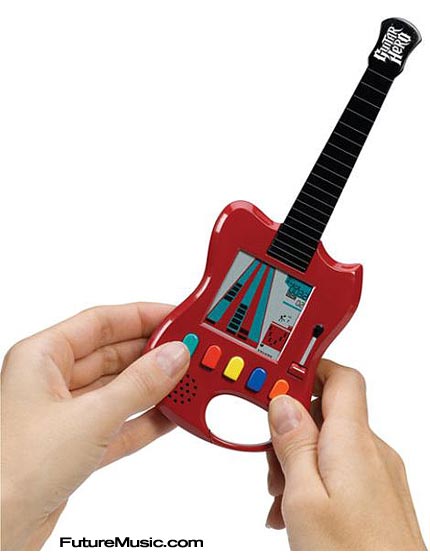 A small monochrome LCD screen displays the action, and the player simply mashes the color-coded buttons. The game also includes the famed Whammy bar, which you wouldn't think would make it into a pocket version.
The developers at Basic Fun reportedly worked with the game's original developers at Activision and Red Octane to ensure the pocket version had the same vibe as the original.
The Basic Fun Guitar Hero Caribiner will be available sometime in March for $15 bills.