Beatsource Launches With 50,000 Hip-Hop & Urban Tracks
Beatsource, the new Hip-Hop and Urban Music download store from Beatport, has officially launched with 50,000 tracks in a variety of genres (see picture below). The new store obviously runs on the same platform as Beatport and differentiates itself with a pale blue color instead of Beatport's nuclear green.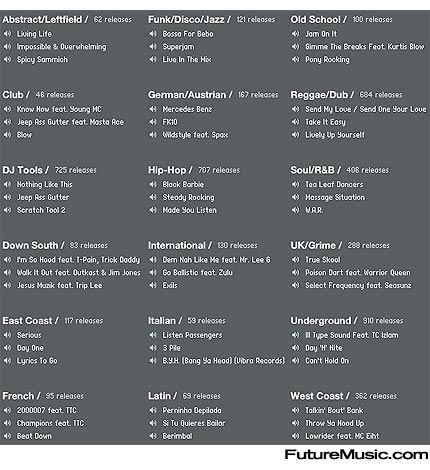 We don't know if Beatsource has the fix in, but as of the launch Jam On It by Newcleus is currently the number 1 download. Beatsource claims over 800 labels are part of the launch including Big Dada, Stones Throw, Delicious Vinyl, and proverbial hip-hop influencers such as KRS One, Grandmaster Flash and Madlib.
Beatsource is sponsoring a Great Launch Giveaway' with over $10,000 in prizes from Apple, Pioneer, Native Instruments and Beatsource. To enter, just become a registered user by joining Beatsource before March 15th.
More information on Beatsource.