The Supper Sound System
Designed by Jin Kuramoto from the f.a.t. studio and made by the eccentric sound master Taguchi, the Supper Sound System is a provocative audio concept that hides components and speakers in attractive glasses, a dish and a wine bottle.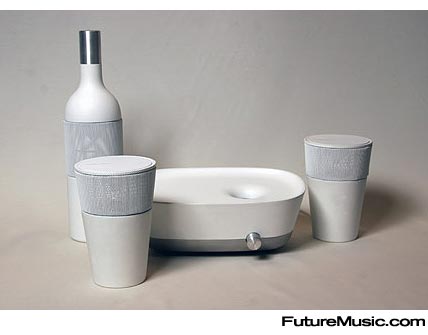 Kuramoto designed Supper as stylish "table wares" for "cozy dining" experiences. After their prototype was such a big hit at the past Creative Cluster exhibition, Taguchi is contemplating going into full-scale production. If you are not familiar with Taguchi, we suggest you check out his website for a full list of his dynamic creations, many of which are quite inspiring. We especially like the Organic Speakers he developed with the Samurai Studio to complement his DJ rig.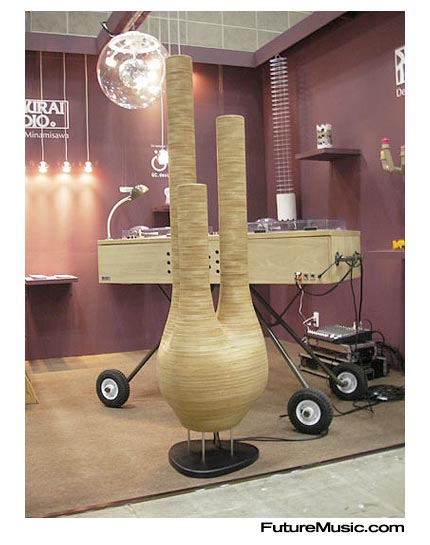 More information on Taguchi and the Supper Audio System.