Serina Sung Reveals E-Paper Music Score
Serina Sung has applied e-paper technology to sheet music to design a new concept for orchestral musicians. Not only can the flexible e-paper hold thousands of songs in its memory, but it can also turn the page automatically with the included foot pedal.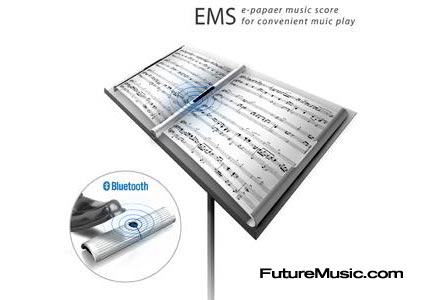 Dubbed the EMS (E-paper Music Score), Sung's concept also incorporates Bluetooth technology for transferring files from a computer to the device. Although, still in the developmental stage, Sung hopes to bring the EMS to market by partnering with a substantial OEM.