Prague's Sirius Smart Sounds – World's Most Attractive Record Store?
When some pictures of Prague's Sirius Smart Sounds record store breezed across our desks, we were in disbelief ¿Is this really a record store, or a set from a new Sci-Fi movie?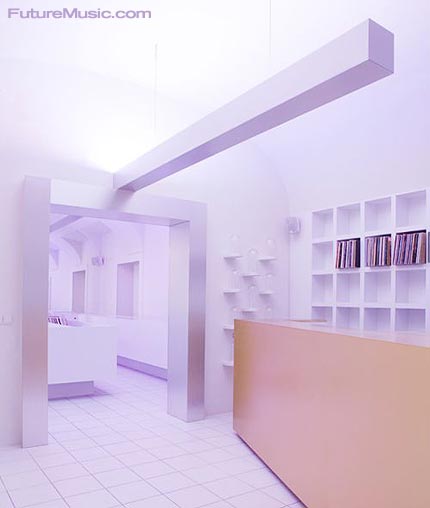 No these are actual pictures of the Sirius shop, no affiliation with Sirius Satellite Radio, and boy howdy, is this a sweet spot.
In July 1997, the first Sirius Smart Sounds was opened in the Netherlands where the owners attempted to integrate all the things Sirius — herbal energizers and psychedelics with underground dance music. Ten years later Sirius replicated the formula in the Prague, Czech Republic location. However, Sirius Smart Sounds specializes in today's dance music on vinyl and CD with a large vinyl collection.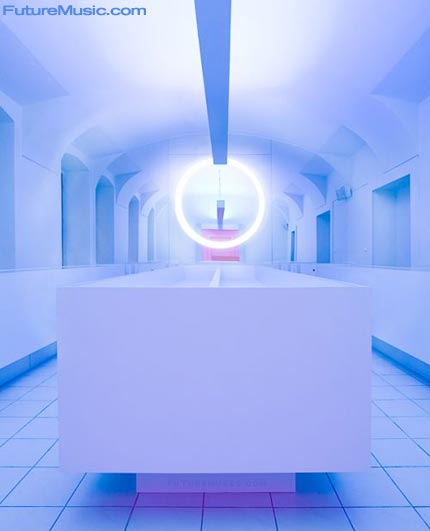 "The newly opened Sirius Smart Sounds store, a branch of the Dutch Sirius party universe, brings together the two inherently connected elements of clubbing—great music and (smart) stimulants. Located in the heart of central Prague, in the narrow street off Narodni Trida heading towards National Theatre, Sirius helps you rediscover the beauty of the physical, an antidote to the impersonal world of online shopping," according to their website.
Dutch designer Maurice Mentjens created the minimalist design of the store with serene white walls arching above a fine selection of vinyl and CDs. Distributing a large assortment of electronic music genres including house, minimal, techno, electro, hip hop, soul, jazz, breaks, dubstep, drum'n'bass, and electronica, Sirius now finds itself the electronic music hub of Prague.
More information on Sirius Smart Sounds Prague.