Gradient Releases Helsinki 1.5 Loudspeakers
Gradient has unleashed their new Helsinki 1.5 speakers. In this sudden "I'm so green" age, these new loudspeakers are handcrafted with "eco-friendly materials of the highest quality and promises musical transparency to the music aficionado" according to Gradient's marketing spin.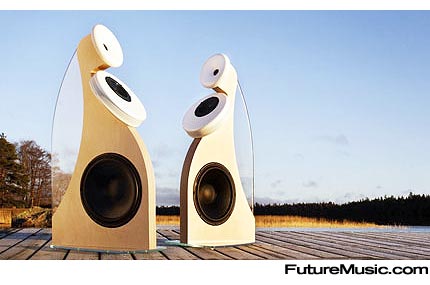 Features:
• Model Finishes: Birch, Walnut oiled, Oak oiled, or Black, White
• Controlled directivity is achieved by using: Dipole Bass, Cardioid Midrange, Wavequided tweeter
• Professional Speakon Connector
• Bi-wiring, Bi-amping ready
• Recommended amplifier power: 50-250 W
• Height: 92 cm
• Weight: 23 kg
By utilizing Controlled directivity that is achieved by using Dipole Bass, Cardioid Midrange, and a Wave-guided tweeter, Gradient believes their new speakers will change the way you perceive music. The speakers can be built using birch, walnut oiled, oak oiled, and painted in either black or white if you desire.
More information on the Gradient Helsinki 1.5.