Dynaudio Acoustics Announces AIR 12 Monitors Now Shipping
Dynaudio Acoustics has announced that their new AIR 12 nearfield monitors are now shipping. AIR 12 provides all the features and system benefits from Dynaudio's AIR range of networked studio monitors. The 1.1″ Softdome tweeter offers a 4mm die cast aluminum voice coil. To complement the lowest frequencies, the AIR 12 features an 8″ woofer allowing an overall frequency range of 37Hz – 22kHz and up to an 128dB peak SPL.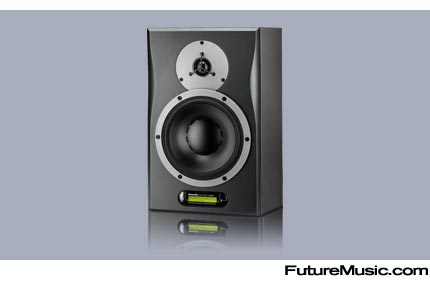 AIR 12 includes AIR monitor control with central remote control, preset storage and recall, calibrated levels, and integrated bass management. Other significant features include internal precision EQs and delay lines (accessible from the dedicated Installers PC Package), which allow not only improved sound quality, but also more consistent speaker performance in different acoustic environments.
Features:
• 8″ woofer and 1.1 soft dome tweeter
• 192 kHz support via Dual Wire
• Advanced Bass Management with selectable frequency crossover points
• Acoustic Placement Compensation
• Preset Storage and Recall
• Level alignment in 0,1 dB steps
• All Monitors aligned within +/- 0.2 dB precision
• Integrated Parametric EQ's and delay in each monitor (only accessible with PC-IP)
• Central and Remote control of system and parameters
• Direct Digital inputs and Analog inputs (optional)
• Networking in-between all AIR components
• Dedicated AIR Base subwoofers
• 200 Watt amp on both woofer and tweeter
Configurable in stereo, 5.1 monitoring and larger set-ups, AIR Series monitors are matched and interchangeable out of the box and provide full system integration and networking capabilities, enabling total recall and central control functions. They have been developed specifically to meet the demands of surround production in any application from the film, post, and broadcast industries to mastering and recording studios.
The Dynaudio Acoustics AIR 12 Master AD (2 ch. high definition analog inputs + 2 ch. AES/EBU inputs) and the AIR 12 Master D6 (6 ch. AES/EBU inputs) retail for €1750 each. The AIR 12 Slave active monitor with TC link input retails for €1450. More information on the Dynaudio Acoustics AIR 12 Monitors.