Weekend Fun: Cheeseburger In A Can
Swiss concern Katadyn has been around since 1926, but only now are they getting the recognition they deserve. Katadyn sells the canned cheeseburger under its super sexy brand name, Trekking-Mahlzeiten, a subsidiary that manufactures ready-to-eat-meals for campers, extreme expeditions and anyone else who just can't live without the greatest American export ever.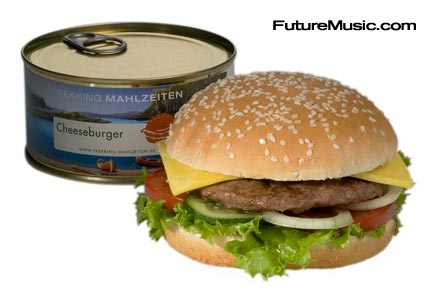 The canned hamburger is very easy to cook, simply boil the can over a fire, pop the lid, and enjoy. It's got a shelf life of twelve months and can even be consumed cold.
The Trekking-Mahlzeiten Canned Cheeseburger costs €3.95 and is available now. More information on the Cheeseburger In A Can.