RapcoHorizon Announce LTI-1 & LTIBLOX Computer Audio Interfaces
RapcoHorizon has introduced two new audio interfaces, the LTIBLOX and the LTI-1 that are likely to find their way into the Emergency Cable/Tool Kits that many live electronic musicians and Digital DJs are carrying these days.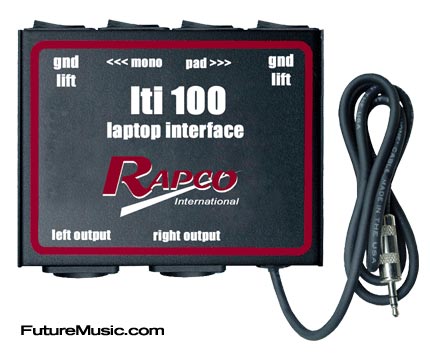 LTI-1 Features:
• Stereo or summed mono operation
• Built-In Ground lift switches
• -20dB pad
• Balanced XLR Outputs
• 3 foot cable
• Male 3.5mm connector
Both devices accept a stereo 3.5mm connection from a computer or an iPod, and provide a balanced XLR output. "The idea was to create a professional quality direct box for interfacing personal media players with mixing consoles," reveals Brad Graham, Rapco's Marketing Manager. The LTI-1 delivers a stereo XLR output and the LTIBLOX, a more compact unit, furnishes a mono output. Both have a frequency bandwidth rated at 20Hz to 20,000Hz.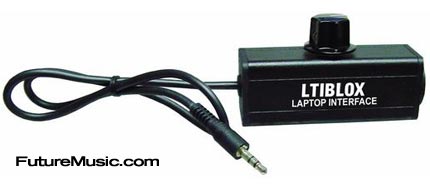 LTIBLOX Features:
• Stereo To Mono operation
• Built-In Volume Control Knob
• Balanced XLR Output
• 3 foot cable
• Male 3.5mm connector
Both LTI's 3.5mm connector is attached to a three-foot cable, allowing for versatility in cramped conditions. The LTI-1 has a savvy Ground Lift feature to eliminate hum from a computer's power supply, while the LTIBLOX has the added convenience of volume control.
RapcoHorizon's LTIBLOX will cost $49 and the LTI-1 will set you back $149. More information on Rapco's LTIBLOX.