Moonlight Unveils 360 Degree Light / Sound Globes
Despite their horrendous website, complete with spinning logos and an animated waving American flag, Moonlight has announced that they've incorporated speaker technology into their elegant lighting solution. The Moonlights come in a multitude of designs for different applications, indoor lighting, outdoor lighting, swimming pool or pond lighting, etc and offer 360 degrees of illumination. The balls and hemispheres come in a variety of sizes and color options, and are individually molded of water tight polyethylene.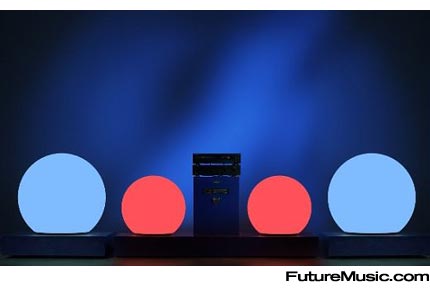 The concern has announced that the Moonlights now come with mono speaker systems built into each globe, although they don't elaborate on the speaker technology, just that they are available in three output configurations, 120 watts, 150 watts and 200 watts.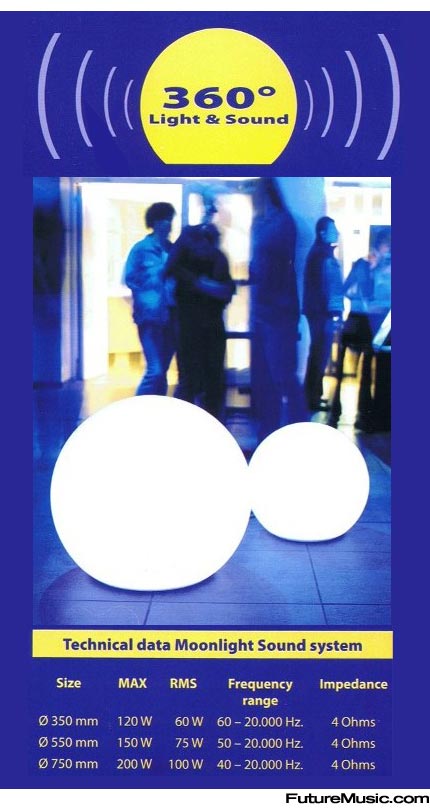 We have no idea how they sound, but they could be a viable solution for patio parties or small lounges.
More information on the Moonlight Sound System.