Vestax Announces VCI-300 & VCI-600 DJ Controllers – Market Tests VCI-B1 Vinyl Platter Controller
Noticing A Trend Here??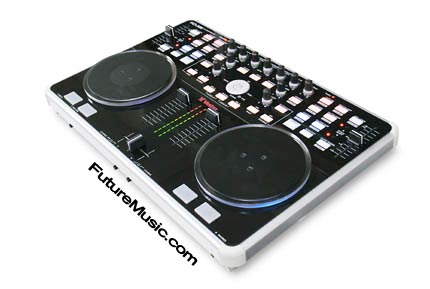 Vestax, who can't write a quality press release if their lives depended on it, stumbled into NAMM with the VCI-300, VCI-600 and the VCI-B1 DJ controllers. The VCI-300, looks very similar to the 100, but in black. The 600 is a USB 6-Channel mixer with a crossfader and lots of customizable knobs.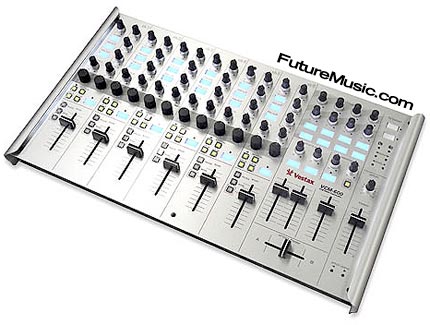 The B1 is a prototype turntable controller with a small 7″ motorized platter. The layout is not very sophisticated, but it appears that Vestax is just soliciting opinions from retailers about the viability of a controller of this nature. If they would just waltz over to Numark and Stanton, they'll see that they're not too far off base…
If Vestax gets around to providing anything official, you, our beloved reader, will be the first to know…