Yamaha Premiers Pocketrak 2G – Portable Stereo Digital Recorder
Not one to be left out of the blossoming portable digital recorder market, Yamaha has premiered the Pocketrak 2G, a compact recorder featuring 2GB of built-in memory, easy USB file transfer, and Steinberg Cubase AI DAW software. The Pocketrak 2G features 2 tracks of CD quality recording in PCM, MP3 and Windows Media (WMA) formats.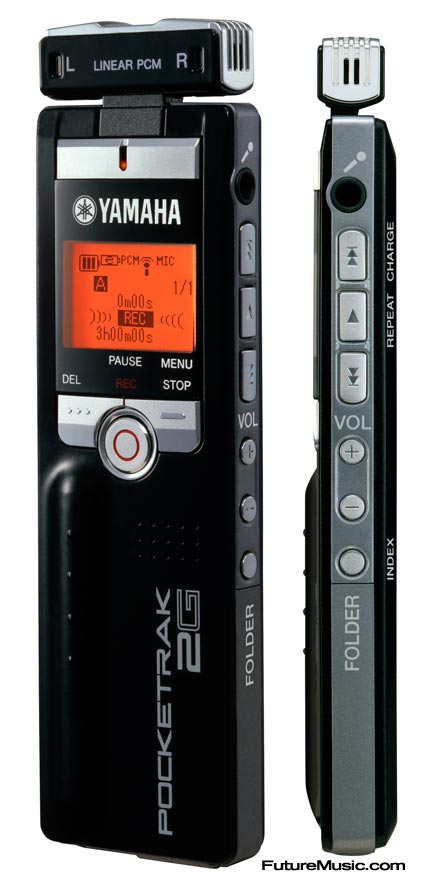 The Pocketrak 2G includes a rechargeable AAA nickel-hydrogen battery capable of providing 19 hours of claimed MP3 recording to its 2GB of internal memory. Plugging its sliding USB connector into a powered USB bus simultaneously recharges the battery and transfers files to a PC or Mac. The Pocketrak 2G also sports an on-board speaker in addition to a headphone jack.
Included in the box is the Pocketrak 2G, a USB extension cable, stereo earphones, a leather carrying case and stand adapter, as well as Cubase AI, an "Advanced Integration" version of Steinberg's digital audio workstation software specially built to seamlessly integrate with Yamaha hardware.
Yamaha's Pocketrak 2G will be available in April 2008 for $449. More information on the Yamaha Pocketrak 2G.