Sony Announces ICDUX70 & ICDUX80 Digital Recorder / Players
Sony has announced the ICDUX70 and ICDUX80 digital recorders / portable MP3 players. These spanking brand new models have 1GB / 2GB respectively of internal storage space and a USB 2.0 port for transferring and recharging.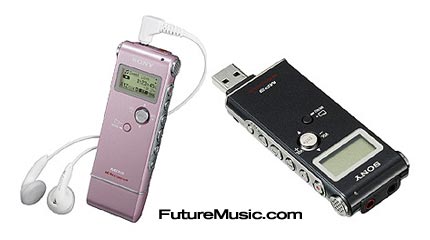 The ICDUX's record and play back in the non-DRM MP3 stereo format, and Sony claims that you can record up to 580 hours of audio in LP mode with the 2GB model. The UX70 will come in black and pink, and the UX80 in black and silver.
No official pricing or availability has been announced. More information on the Sony ICDUX70 and ICDUX80.