Blue Microphones Introduces Us To Joe
Blue Microphones has introduced Joe, a condenser microphone, with a dopey name, for the project studio. The Joe is a cardioid large diaphragm condenser mic with an anodized finish and Class A discrete electronics.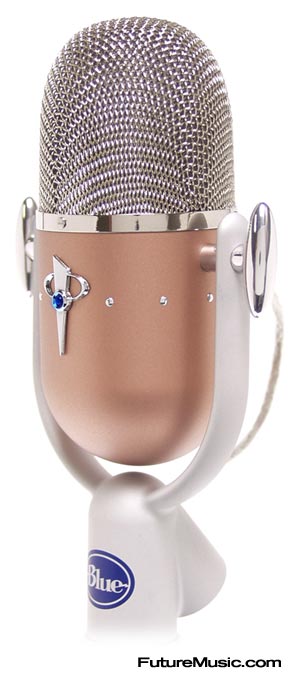 The hand tuned Joe is designed to capture a wide variety of sound sources, such as vocals, acoustic instruments, drums and more, with excellent detail and clarity. The microphone cable plugs into the mic clip, leaving the capsule housing "floating" in balance to accommodate a widerrange of positioning options.
Features:
• Cardioid Polar pattern
• Class A discrete amplifier circuit
• Hand-built large diaphragm capsule
• Anodized design
• Unique swivel mount for easy positioning
• Velvet storage bag
Blue's Joe will be available this spring for $499. More information on Blue Microphone's Joe.