JZ Microphones Reveals The Black Hole Microphone
JZ Microphones has taken the wraps off their new multi pattern studio microphone, The Black Hole. Despite the ominous name, the compact Black hole microphone features an original design and a patented variable sputtering of the diaphragm, using a specially mixed alloy for coating. The Black Hole is produced with three switchable polar patterns (Omni, Cardioid and Figure of eight). It also has a new original stand holder system which acts as a damper.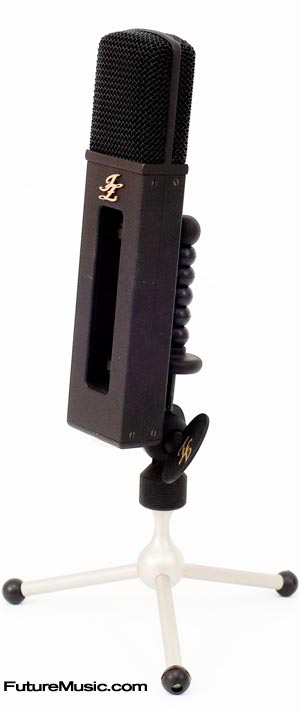 Features:
• Multi pattern condenser: cardioid, omni, figure-8
• Class A discrete amplifier circuit
• Two opposite placed, independent, large, true electrostatic capsules inside the compact head
• New special capsule with single, less centre tap diaphragm and adjustable backplate.
• Patented variable sputtering of diaphragm, using specially mixed alloy for coating
• Integrated capsule shockmount
The JZ Black Hole costs $$2295 and is available now. More information on the JZ Microphone Black Hole.