Image Line Updates Deckadance To Version 1.2 – Announces Mac Version
Image Line Software have ported Deckadance to the Mac OS X platform in Universal Binary and updated the software to version 1.2. The update includes some minor enhancements and fixes.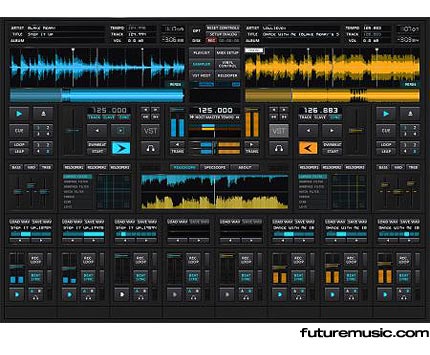 Enhancements:
• Open controller & timecode support:
The Digital Vinyl System control panel has been redesigned and now comes with new and improved features, including an easy-to-use interface, a real-time signal spectroscope, and of course, the 'learning' feature that enables almost any timecode source (CD or Vinyl) to be used. There is also Vinyl timecoded control of decks inside Ableton Live and Live LE.
• Improved Windows soundcard driver compatibility:
Deckadance now supports DirectSound drivers in win32 platforms in addition to ASIO4ALL.
• Native support:
Deckadance 1.2 includes native support of the following controllers: Hercules Dj Console, Kontrol Dj KDJ500, EKS XP10, Behringer BCD2000/3000, M-Audio X-Session Pro, Allen&Heath Xone:3D, Vestax VCI-100 and Numark Total Control.
Image Line's Deckadance 1.2 is available in two retail editions, Deckadance Club Edition (full) and Deckadance House Edition that drops the timecoded vinyl/CD transport control features. Deckadance Club Edition is $179 and House Edition US $99. More information on Image Line Deckadance 1.2 for Mac and PC.