Sony BMG Promotes Platinum MusicPass MP3 Card To Latin Market
Sony BMG is promoting its new Platinum MusicPass MP3 retail card with a new campaign targeting the Latin music market. MusicPass albums by Alejandro Fernandez, Calle 13, Jennifer Lopez and Camila are among the 37 Latin acts whose albums will now be available. The credit-card sized cards are available from BestBuy, Fye, Target and others. The cards not only contain the entire album encoded as 320kbps MP3 files, but also feature music videos, artist interviews, live tracks, documentary videos, digital CD booklets, lyrics, remixes and other goodies for $12.99.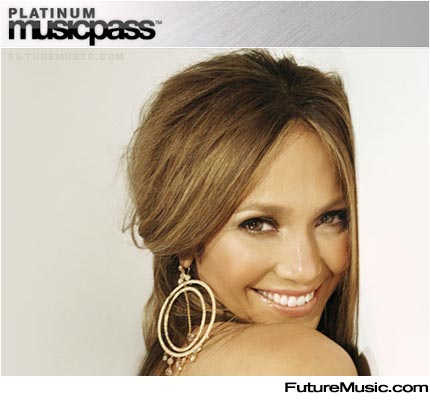 The cards contain a scratch-off PIN number that allow a user to download the content. There is no copy protection on the material, a huge step for the label.
More information on Sony BMG's Platinum MusicPass.
The Future: Too little, too late for too much. Sony BMG is so late to the savvy digital download game that even this solid MusicPass concept will not be able to turn the fortunes of this major around. If Sony BMG would have dropped the MusicPass concept in 2001-2002 for $10-12 bucks, then they would have not only given iTunes a major distraction, but also would have opened up their catalog to owners of other MP3 devices.