Goldmund Announces T8 Software-Controlled Tone Arm
In the land of insanely priced audio products, it's hard to eclipse the Goldmund Reference II. Coming in at $300,000, without a tone arm, the Reference II is in a price class by itself.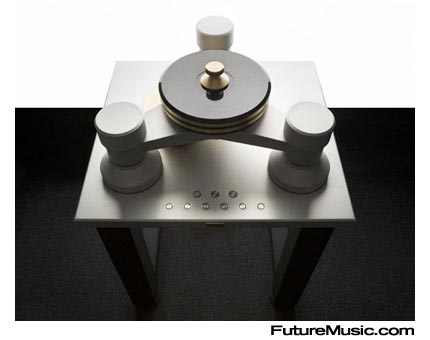 Well that Swiss made "luxury audio" product is set to get hitched to the new T8 software-controlled tone arm. Goldmund recently announced the T8, but gave no specifics on pricing or availability, which is a good thing if you're a risk for stroke.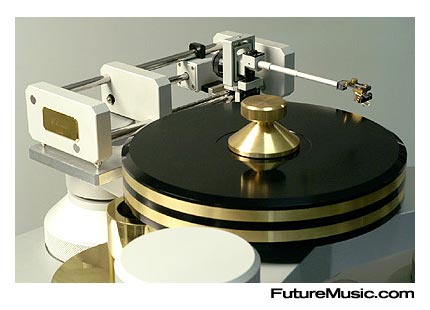 The T8 will reportedly come with a special remote, which can control the vertical tracking angle and the oil damping of the arm.
More information on the Goldmund T8.