Belkin Discloses Rockstar Audio Hub
Belkin has announced the RockStar audio hub. This white, star-shaped device allows five people to plug in their headphones to listen to one sound source.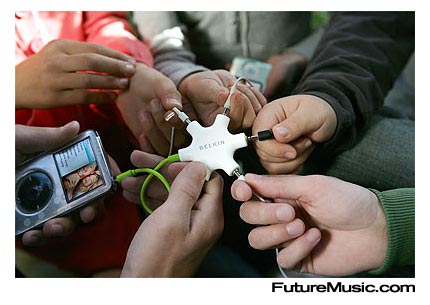 One of the ports is input-only, with a wired connector built-in; the other five can be toggled between input and output. One cable will be included for connection to a second audio device. RockStar will be available in March for $20 bucks.
More information on the Belkin Rockstar.