Chimera Synthesis Announces BC16 Monosynth, PH303 Bassline, SM16 Analog Sequencer
Chimera Synthesis, a new UK manufacturer, has announced three new products. The PH303, yet another Roland TB-303 emulator, the SM16, a 16-step, analog sequencer with MIDI implementation, and the BC16, a monophonic synth.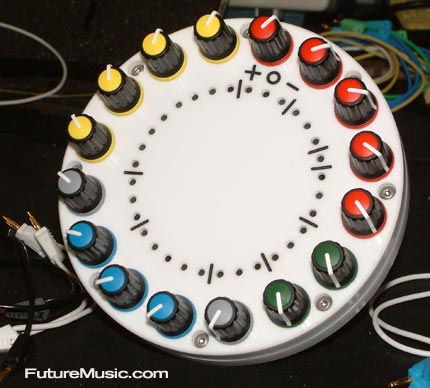 The concern is now taking pre-orders for the BC16, a "CD-sized" patch synthesizer featuring analog VCO, LFO, VCA, VCF, noise source, ring modulator and ADSR envelope generator. Sixteen color-coded potentiometers, which control key functions sit atop a CNC machined case made from 10mm high-grade acrylic plastic. Connections between synthesizer sections is achieved using thirty 2mm mini-banana sockets, for the ultimate in Radio Shack feel.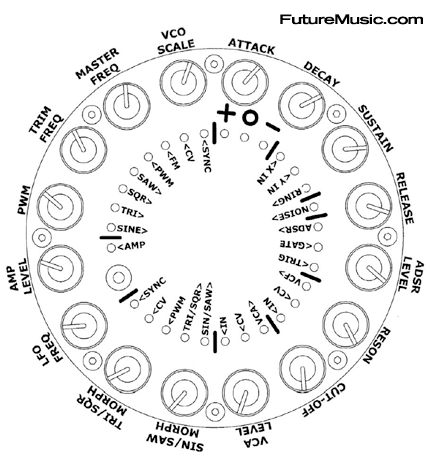 Powered by either two 9V batteries or by an external power source, the BC16 can be used free standing, via an internal headphone amplifier, or linked to an external sequencer.
Chimera Synthesis' BC16 costs $229 and will be released in limited numbers beginning in January. No pricing or availability for the PH303 or SM16 has been announced. More information on the Chimera Synthesis BC16, PH303 and SM16.