Is Microsoft's 80GB Zune Officially A Hit?
Microsoft's 80GB Zune is reportedly experiencing a surge in demand during the Holiday season with some retailers experiencing shortages.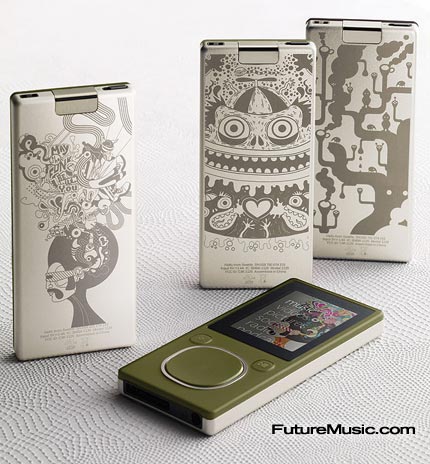 The first generation of the Zune was Dead On Arrival, but the follow-up has proven to even the hardest critics that the portable music player is ready for its close-up. In fact, many industry analysts have picked the Zune over the iPod in their evaluations.
"What's happening is that consumers are putting the 80GB Zune up against the 80GB iPod Classic and finding better value with Microsoft," Greg Geller, Technology Editor for FutureMusic observes. "For gift buyers who are looking for a portable music player, the Microsoft Zune offers the best technology bang for the buck with the iPod Touch being just too expensive for average consumers and having only 8-16MB of storage."
Research group iSuppli is the first concern to report the scarcity in some stores, although the company used conservative language in its announcement. "Given the widespread criticism of the first Zune model, it is likely Microsoft erred on the side of caution when placing initial orders for the new Zunes, which include the Hard Disk Drive (HDD) based Zune 80 as well as the flash memory-based Zune 4 and 8," stated Chris Crotty, a senior analyst at iSuppli.