Technics Unleashes SL1200 MKVI Turntable
Panasonic is set to release a MKVI update to their famed SL1200 turntable. The new limited edition will offer some minor improvements, but will mostly capitalize on the 35th birthday of the venerable deck. It will be available in Japan on December 12th with a rollout to the rest of the world in 2008.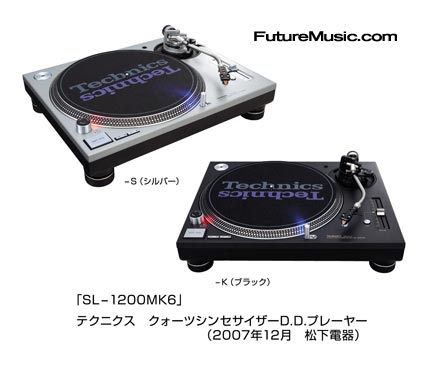 The limited edition will come in two flavors, SL-1200MK6K1 in black, and the SL-1200MK6. No real excitement here.
Enhancements:
• Improved tonearm mounting
• oxygen-free copper replaces original wiring
• Improved vibration damping in the body
• Better Pitch control accuracy
• Better Quality LEDs
• Increased Torque
Since its release in 1972, approximately 350,000 units have been sold worldwide. Unfortunately, the sun is setting on the turntable market with CD and Digital DJing taking over duties in clubs around the globe. There will always be a turntable market, but the paradigm shift to a new methodology started in the new millennium and is not turning back. Technics is clearly trotting out this limited edition to take yet another bow in front of potential consumers, but without any real tangible improvements, this isn't likely to create a furor at the cash register.
More information on the Technics SL1200 MKVI Turntable.