Will Radiohead's "In Rainbows" Finally Debut On iTunes?
Radiohead's management is reportedly in discussions with Apple over releasing "In Rainbows" on iTunes. Earlier both sides were at a standstill over Apple's insistence that Radiohead's latest release be available as a la carte downloads, and not album-only.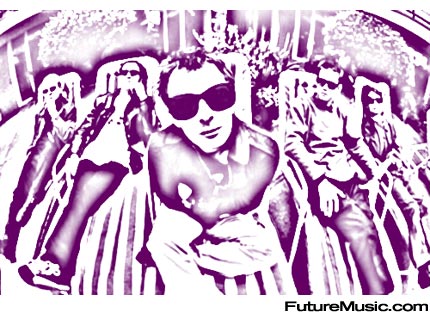 The British alt rockers' EMI catalog is still not available from the world's largest online music store because of the band's assertion that its albums remain complete. An Apple/Radiohead deal with would require a shift in position from one of the parties. But who will blink first is unknown.
Radiohead's "It's Up To You" experiment will officially end this Monday, according to a post on the band's official website. "A big thank you to everyone who came and downloaded the music," the message states. "It's been the most positive thing we've done and we hope you shared the experience with others."
London-based independent label XL Recordings has reached a deal with the band to issue the "In Rainbows" CD on New Year's Eve. Separately, ATO Records Group has struck a deal to distribute "In Rainbows" the following day in the United States, while Hostess Entertainment will have physical rights for the Japanese market, beginning Dec. 26.