Podium Sound Releases Podium 1 Flat Panel Audiophile Speakers
Podium Sound, a Cambridge UK concern, have released a new pair of flat speakers for the high-end audiophile market. Although we've found flat-panel speakers to sound "thin" at best in the past, the Podium 1 speakers reportedly deliver excellent sound. The sound emanates from both the front and back of the panels, unlike conventional speakers.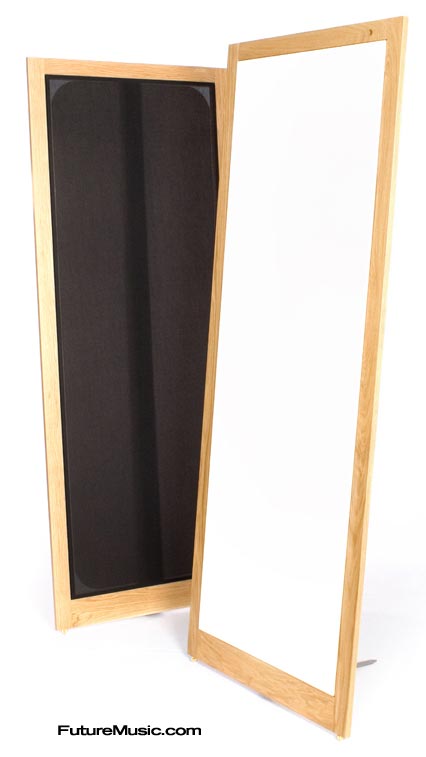 Podium loudspeakers use transverse waves induced by a tapered line-array to propagate sound through a floating panel. The speakers have no ribbons, no electrostatic devices, no cone drivers, no sub woofers and no crossover.
Specifications:
• Efficiency: 93 dB at 1 watt, 1 meter, 1KHz
• Impedance: 6.8 Ohms at 1KHz
• Nominal Impedance: 4-8 Ohms
• Frequency Response: 30Hz-20KHz (+/- 3dB) 20 Hz – 20 KHz (+/- 6dB)
• Maximum Power Handling: 200wpc
• Weight: 15.6 Kg
• Dimensions: 200 cm x 78 cm x 2 cm Frame + 7 cm Spine + 42 cm spike
In the states, the Podium 1's are being showcased at Laufer Teknik, a new high-end audio showroom in Brooklyn, New York. The speakers are certainly not cheap at $8000 for a pair, but if you're in the market for a room divider that doubles as a speaker, then these may be up your alley.
More information on the Podium 1 Flat Speakers.