Defective Records Software Updates Major Malfunction To Version 2.0
Defective Records Software updated Major Malfunction to version 2.0. The audio plug-in for use with Ableton Live on the Mac can mutate your audio in real time.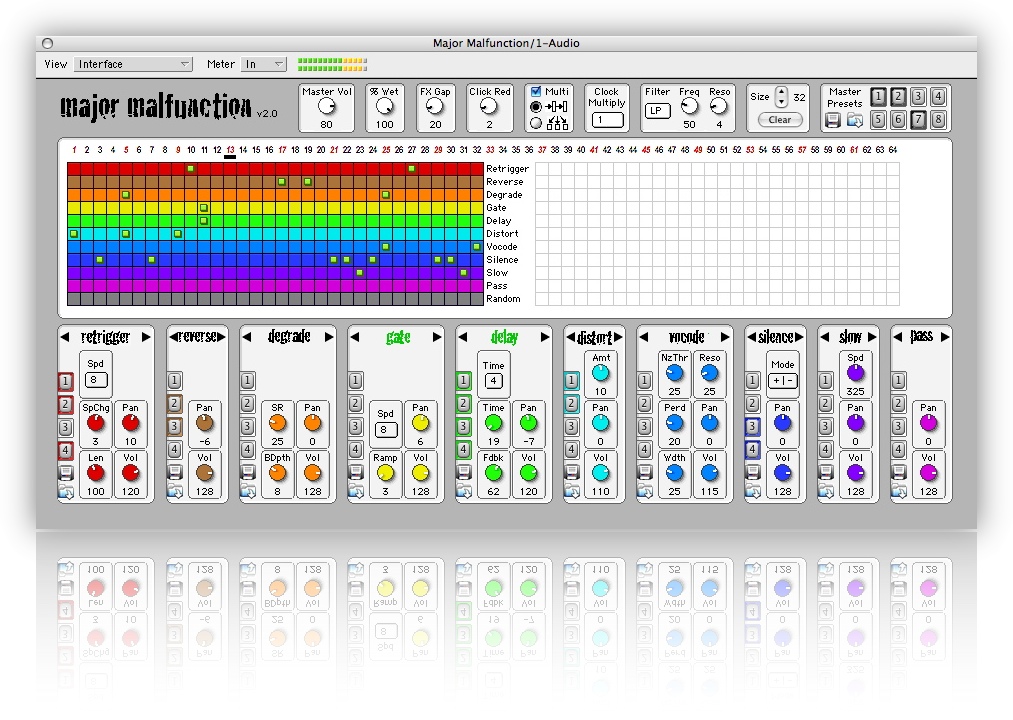 Enhancements:
• new multi mode, allows for multiple effects per step
• in multi mode, allows for serial or parallel routing
• in serial multi mode, can rearrange effects in any order
• dramatic efficiency improvements compared with previous versions
• small bug fixes
Defective Records Software's Major Malfunction 2.0 costs $25 beans. Upgrades from version 1.0 are free to registered users. More information on Defective Records Software Major Malfunction 2.0.