NCH Swift Sound Releases WavePad For Mac OS X
Australian concern, NCH Swift Sound Software, has ported their free audio editor, WavePad, to Mac OS X. The Mac version is nearly identical to the Windows application, and it is designed to cater to the middle of the range user who wants a professional audio editing solution without the cost.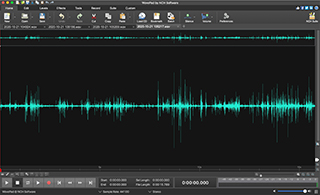 Sound editing functions include cut, copy, paste, delete, insert, silence, autotrim and other common audio manipulation tasks. Audio effects include, amplify, normalize, equalizer, envelope, reverb, echo, reverse, and sample rate conversion.
NCH Swift Sound's WavePad for Mac OS X is free. More information on WavePad for Mac.