Dolby Buys Coding Technologies For $250 Million
Dolby Laboratories has inked a definitive agreement to acquire privately held Coding Technologies AB for approximately $250 million. Coding Technologies is a provider of audio compression technologies such as aacPlus, MPEG Surround and mp3PRO for the mobile, digital broadcast and internet markets.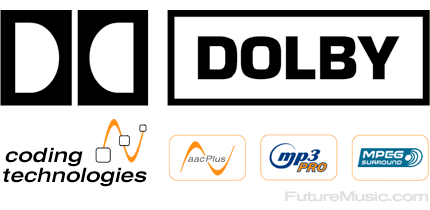 This acquisition is intended to broaden Dolby's technology portfolio and expertise for emerging low-bandwidth media applications and is expected to close very soon; the closing mechanics are reportedly currently in process. Certain minority equity interests of Coding Technologies will remain outstanding and will be subject to mandatory buyout procedures under Swedish law.
"Dolby is committed to and focused on delivering innovative entertainment technology solutions to our customers and licensees. By adding Coding Technologies' expertise and high-efficiency audio compression to our portfolio of technologies and services, we will be better positioned to support our customers as they continue to move into more bandwidth-constrained delivery methods such as mobile networks and the Internet," said Bill Jasper, president and CEO, Dolby Laboratories. "In addition to extending our portfolio of solutions, we are adding the talent and know-how of Coding Technologies' employees."