Vestax Drops The VCM-100 MIDI DJ Controller
Vestax has unveiled the VCM-100 DJ MIDI Controller. The only info on the baby brother of the VCI-100 is on the Japanese Vestax site, so we'll do our best to decipher the main action. The unit is a 4 IN 4 OUT (Stereo Pair X 2) controller housed in a metal chassis and comes with a VAI40 sound card for connecting directly to a sound system without the need of an additional mixer.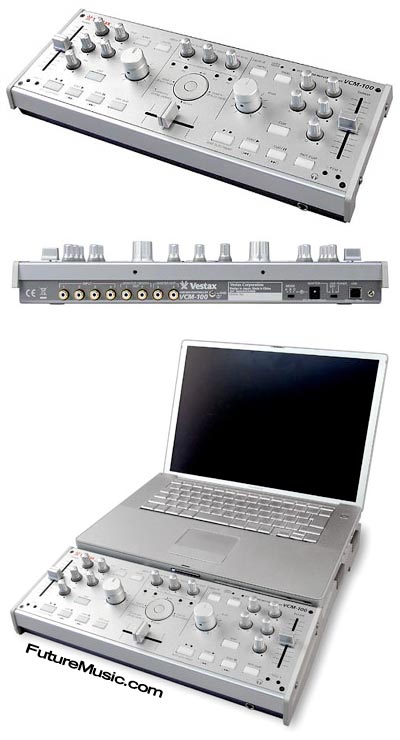 Features:
• USB MIDI IN / OUT
• 60 assignable parameters
• Four Channels Mono 4 IN / 4 OUT or Two Stereo Pairs
• RCA Left / Right Master Out, RCA Monitor Out / RCA Booth Out, Headphone Out
• Support for ASIO 2.0, CoreAudio and MME / WDM, Maya44 USB
• Built-In delta-sigma 20bit stereo D/A conversion and 18bit stereo A/D conversion
• Bundled with Traktor LE
The VCM will work on both Windows and Mac computers. More info when we get it…
Vestax UK claims the VCM-100 DJ Controller will hit the shelves of T UK retailers this November for £359. More information on the Vestax VCM-100 MIDI DJ Controller.