Microsoft Readying Zune Originals Store
Microsoft is readying the Zune Originals store for a pre-holiday debut. A group of 18 artists have been commissioned by the software giant to create distinctive designs for the Zune Artist Series. The 27 Artist Series designs compliment the Tattoo Series that have already been achieved. Close to 50 designs will be available when the Originals Store launches in the near future.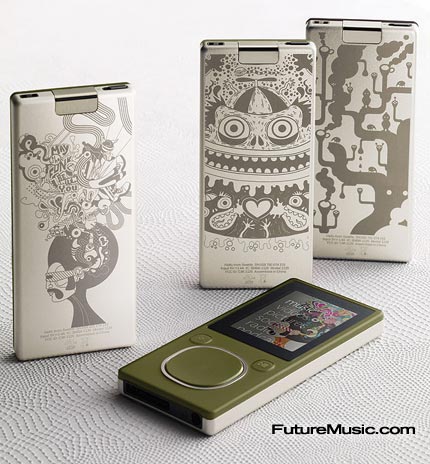 The designs are laser etched into the back plate of the new Zunes, and include up to three lines of custom text. As a special launch promotion, and to stimulate sales of the uninspiring digital media player the laser-engravings and shipping will be free until the end of 2007.
More information on the Zune Originals Store.