NuGen Audio Updates Monofilter To Version 3.2
NuGen Audio has updated Monofilter to version 3.2. Monofilter is a VST effect for Windows designed to provide a interface for narrowing a stereo signal towards (or to) mono below a specified frequency.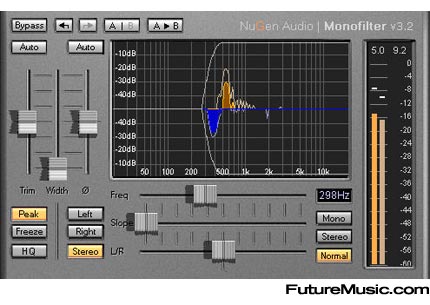 Enhancements:
• New Utility Controls:
— Undo
— Redo
— Bypass
— A/B memory save
— A/B memory recall
• Fixes: Multiple instance threading problem fixed
NuGen Audio's Monofilter 3.2 is free for registered users and available now from their website. The demo trial period has also been reset for those wishing to try again. More information on NuGen Audio Monofilter 3.2.