Gresso To Release Jennifer Lopez's Brave Album As USB Flash Drive Necklace
Gresso have announced a deal with Sony BMG Music to sell Jennifer Lopez's "Brave" album packaged as a African Blackwood USB drive necklace. The USB flash drives has specific "Brave" branding with J. Lo's signature engraved in the luxury wood.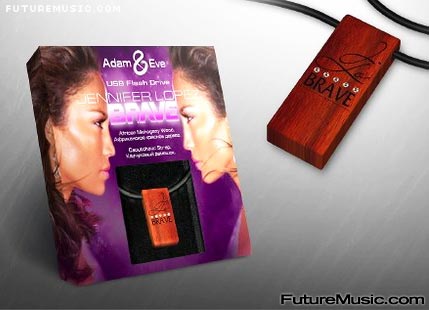 The Future: Despite the premium price, we like the concept behind an attractive USB Drive necklace, which is well suited for an artist such as Lopez. Although, the Flash Album is not new, turning it into a fashion accessory could certainly be a significant trend, especially for the pre-teen market. Disney should definitely offer this up for the next Hanna Montana release.
Gresso's J. Lo Flash Drive Album will reportedly sell for $70 bucks. More information on Gresso.