Trent Reznor Announces New Remix Album, Y34RZ3R0R3M1X3D, Based On Year Zero – Invites Remixers To Remix The Remixes
Trent Reznor, of Nine Inch Nails fame, is set to release a new remix album on Interscope, dubbed Y34RZ3R0R3M1X3D. The CD will come bundled with a DVD-ROM, which will include stems of all the songs so that fans, producers, artists, and anyone else, can create their own remix.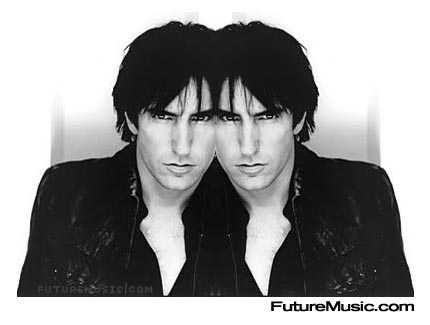 The album's remixes are all re-interpretations of the recently-released Year Zero, and Rezor is proud of the result. "Remix records can be disposable garbage (of which I myself have been guilty to some extent) but this collection feels good to me," Reznor revealed. Remixers on the album include Joy Division, New Order's Stephen Morris, classical crossover group Kronos Quartet, and hip-hop poet Saul Williams.
The DVD will include individual stems of each part, pre-formatted for Apple GarageBand and Ableton Live.
Interscope, nor Trent Rezor, have set an official release date or price. If you always wanted a crack at remixing NIN, just hit the Nine Inch Nails website…Trent's got some nice goodies for you!