Daniel Lanois Set To Release "Here Is What Is" Documentary
Daniel Lanois recently debuted a documentary about his life as a producer and musician, dubbed, "Here Is What Is". Lanois produced and directed the film, which showcases his life over the course of 18 months working in his Toronto studio as he records his new solo album, planned for release in spring 2008.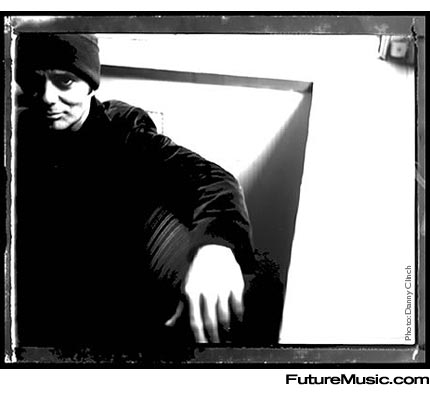 The behind-the-scenes film also includes many of his frequent collaborators, including co-producer Brian Eno and U2 working on a new album in Morocco, Emmylou Harris, Billy Bob Thornton and Brian Blade. The documentary is co-directed by Lanois with photographer Adam Vollick and recording engineer Adam Samuels, and also features guest appearances by Garth Hudson, Willie Nelson, Aaron Neville and Sinéad O'Connor.
The film premiered at the Toronto International Film Festival on September 9th, and was followed by two sold-out concert performances at the Great Hall in Toronto on September 10th and 11th. Lanois previewed songs from his new solo album with a little help from his friends, principal drummer Brian Blade and pianist Garth Hudson, formerly of The Band.
Lanois plans to release the documentary as a DVD in the near future. More information on Daniel Lanois' "Here Is What Is"