Weekend Fun: Guy Builds Lifesize Boeing 747 Simulator In His Bedroom
John Davis, a 47 year-old from Coventry in the UK, devoted £15,000 of his hard-earned cash and 8 years of his life designing and building a full-on Boeing 747 flight simulator in his bedroom.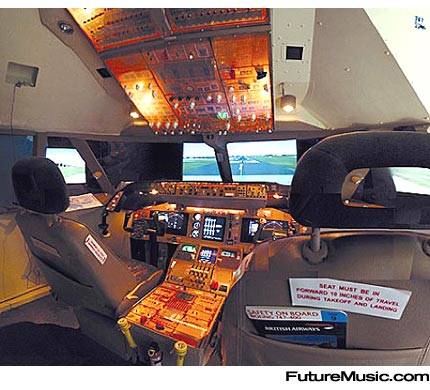 The project turned out so well that he's left his day gig as a graphic designer, and is now running a flight simulation business full time. What sets John's project apart from all those other in-home flight simulators out there is his attention to detail. His perfect recreation the 747's cockpit includes 9 screens and 90 switches, basically every control found in the real deal.
It takes six PCs to run the show and even includes a special laptop for instructors to use when teaching. The laptop is wired into the simulator and can cause any facet of the plane to fail. Now there's nothing like learning to deal with disaster — in the safey of John's bedroom.