Mokafix Releases Free VST-Amp & Bass VST-Amp Plug-Ins For Behringer's V-amp / Bass V-amp Series
Frenchman Mokafix has updated his VST-Amp to version 2.0 and released Bass VST-Amp. Both VST instrument plug-ins for Windows are free and provide VST MIDI drivers for Behringer's V-amp and Bass V-amp series.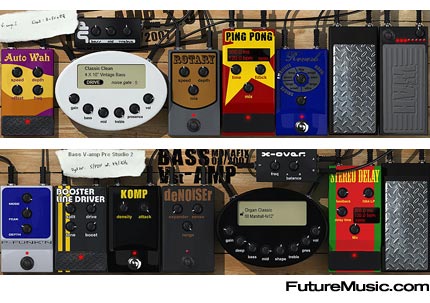 The plug-ins simply interface with Behringer's hardware in a more intuitive manner, and allow you to controll parameters at once. Just install the downloads from Mokafix's site and load them as a VST instrument in your host. You must direct their MIDI output to your system MIDI output to control the hardware devices, something that could be a tad tricky when dealing with Windows. If you like what he's done, maybe you can send him a few bucks so he can at least host his own domain…
More information on Mokafix's VST-Amp and Bass VST-Amp.