b.serrano Releases Adonis-Pro VA / AM / FM Virtual Synthesizer
b.serrano has released Adonis-Pro, a more advanced version of Adonis, their freew hybrid VA / AM / FM synthesizer for Windows.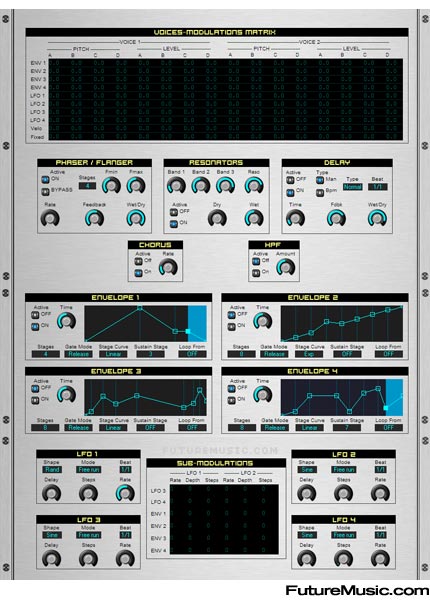 Features:
• Polyphony On Demand – only limited by CPU
• 2 independent Voices.
• 4 waveforms in each Voice.
• 57 Voice-structures per Voice.
• Analog drift per Voice.
• Graphical envelopes; 4 graphical Mod-Envelopes.
• 4 LFOs; host BPM syncable
• 2 multi-mode serial / parallel filters
• 8-step-sequencer
• Effects: Chorus, Delay (can be sync'd to host BPM), Phaser, Flanger
• 3-band Resonators
• Static HPF
• 9 x 12 main modulation-matrix
• 10 x 16 Voice modulation-matrix
• 6 x 6 sub-matrix dedicated to LFO
• Individual outputs for Voices 1 & 2 and Filter 1 & 2
• MIDI learn
b.serrano's Adonis Pro is donationware, and is available now as a VST instrument for Windows. More information on b.serrano Adonis Pro.