Korg Updates Radias Operating System To Version 2.0
Korg has updated the operating system of the RADIAS, their innovative modular keyboard. This system update introduces many new features including, additional destinations for the Virtual Patch function, support for the Korg Komponent System connection with M3 Music Workstation/Sampler, and RADIAS Sound Editor compatibility with Windows Vista and Intel Macs.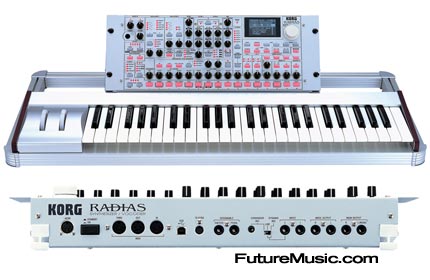 Included in the download is a supplement to the original Owner's Manual that outlines the new features, RADIAS 2.0 Sound Editor, and instructions on how to install the new OS into your RADIAS. Korg also includes some additional presets with the update.
The Korg Radias 2.0 update for Mac and PC is free. More information on the Korg Radias 2.0 update.