Weekend Fun: World's Largest Swimming Pool
San Alfonso de Mar, a resort in Chile, sports the world's largest swimming pool according to the Guiness World Book of Records.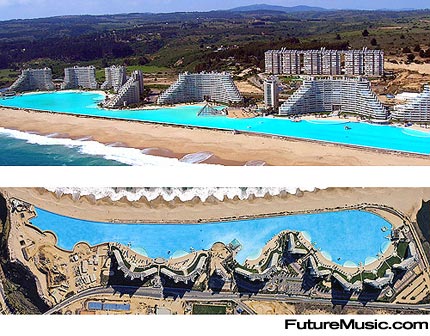 The massive pool is 8 hectares in size, 1 km long and filled with close to 250,000 cubic meters of salt water that goes through a proprietary treatment to obtain its crystal clear appearance. The technology was developed by a company, appropriately dubbed Crystal Lagoons, and cost the resort $1.5 billion. If you think that's insane, the cost to maintain the pool every year is over $4 million dollars.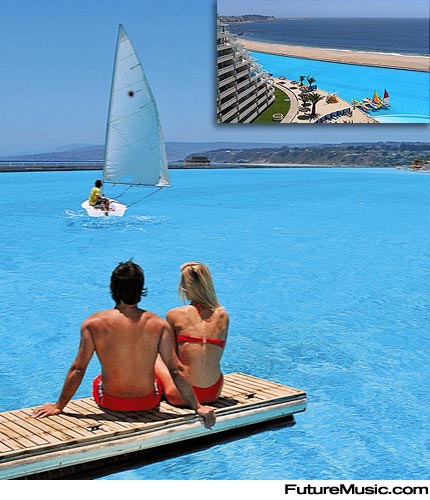 Now you know the question on every Cougar's mind: "Wonder how many Pool Boys, the resort employs…" Well, ladies you're just going to have to visit San Alfonso to find out…
More information on San Alfonso de Mar.