Optimal Media Production Premiers VinylDisc – Half CD, Half Vinyl Record
Optimal Media Production, a German concern, has developed a new CD format dubbed, VinylDisc, that contains a CD on one side, and a vinyl recording on the other.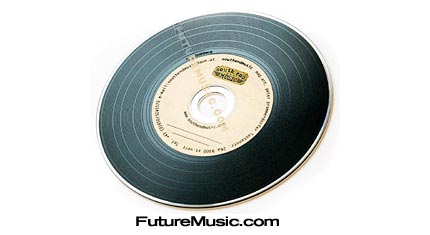 The CD side can hold 70 minutes of music, while the vinyl side, due to the dimensions of the compact disc, can only hold about 3 minutes. As a promotional play, it's a very cool idea for dance music labels. Fightstar, a rock band on the Gut label, will be the first band to release a single on the VinylDisc format.
More information on Optimal Media Production VinylDisc.