Nine Inch Nails Declares Free Agency
Hello everyone. I've waited a LONG time to be able to make the following announcement: as of right now Nine Inch Nails is a totally free agent, free of any recording contract with any label. I have been under recording contracts for 18 years and have watched the business radically mutate from one thing to something inherently very different and it gives me great pleasure to be able to finally have a direct relationship with the audience as I see fit and appropriate. Look for some announcements in the near future regarding 2008. Exciting times, indeed.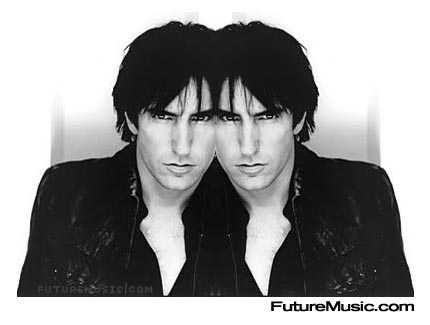 Well, that's what Trent Reznor had to say today…via a posting on his NIN.com website. Exciting times, indeed if you're an established player with 18 years of built-in audience, but where does that leave a band just breaking into the business?
Some feel the implosion of the major record labels, and some large independents, is going to be a great thing for the music business. John Storyk, the 61 year-old owner of the the Walters-Storyk Design Group, likens this period of time to the mid sixties just before the music world exploded. "I think a revolution is right around the corner." Storyk should know, he got his start designing world-class recording studios by teaming with Jimi Hendrix to construct the famed Electric Ladyland in New York City.
Reznor's declaration comes on the heels of Radiohead's ambitious retailing of their new album, "In Rainbows." Reznor and his feel NIN tribesmen will probably pull out all multimedia stops, next year on their next release…exciting times, indeed.