Weekend Fun: iSlide Skateboard
Ofir Tal, an Israeli industrial designer, has developed his own Segway-like skateboard dubbed the iSlide. The one-wheel, motorized board contains an onboard computuer-controlled, gyroscope for stability.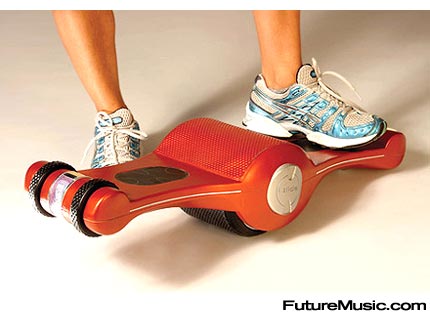 Tal claims the board, which is powered by a hydrogen cell, can hit a top speed of 15 kph. The iSlide's throttle and brake system is controlled by leaning forwards to accelerate or backwards to slow down. Tal's prototype also features running lights for night-time use and a built-in handle for portability.
Now we've reported on Segway Skateboards before, including Sony's recent patents, but that doesn't seem to have discouraged Tal, who is pursuing a round of funding to make this creation, a mass produced reality.