Steinberg Announces WaveLab Essential 6
Steinberg has announced WaveLab Essential 6, the latest addition to the Wavelab family. Essential 6 combines a streamlined audio editing, mastering and CD burning features with a complete podcasting module. Professional 96kHz/32-bit audio quality, Audio CD Montage environment and a range of studio-grade effect processors make WaveLab Essential an ideal editing application for anyone interested in Podcasting without having to empty their bank account for a new kit.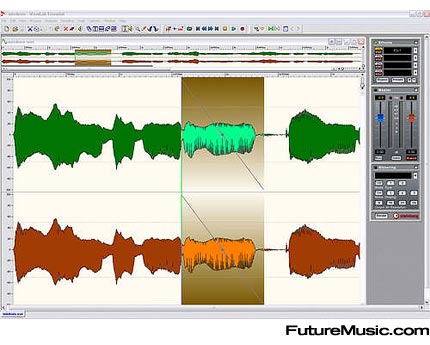 The new Podcasting module is a complete online publishing toolset, including FTP client, RSS 2.0 support, easy-to-use templates and much more. WaveLab Essential 6 is an ideal addition for Cubase and Sequel owners looking to master and publish their music online.
Features:
• Podcast creation and publishing
• Redbook compatible CD burning with CD-Text
• Stereo non-destructive editing with versatile clip grouping over multiple lanes
• Powerful real-time engine with integration of clip-based and global effect plug-ins
• Superior audio processors
• Video track for sample accurate alignment of audio and video
• Sample accurate audio editor with clear audio processing at up to 96 kHz and 32 bit floating point resolution
No pricing or availability has been announced. More informationon Steinberg's WaveLab Essential 6.